HOW CAN WE HELP YOU TODAY?
JOB SEEKER SERVICES
Keeping your job search skills sharp during this COVID-19 situation can be difficult.  If you are looking for online job search  resources, we can help!!     
Click here for information about registering for our online workshops.
We hope you stay healthy and safe.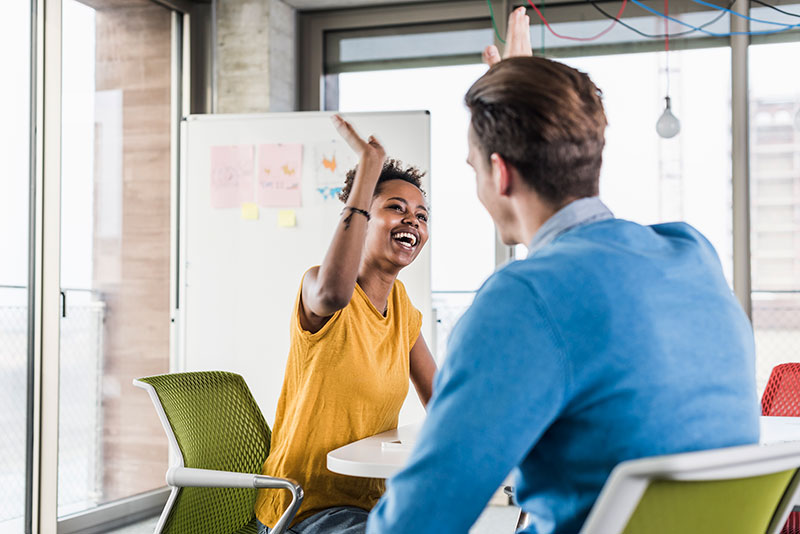 Contact us with any questions or inquiries, and we will do our best to get you the answers you need.
These are some additional resources to help you find what you need or answer your questions.
What Can We Do For You?
Whether you recently lost your job, left your job or are just looking for a better position, the North Central Career Center is here to help you conduct an effective job search. Through our career center, you have access to a number of high-quality Job Seeker Services including individual guidance to help you with the tools & techniques you will need in your job search.
To learn more about our individual services visit the career center's Career Guidance section through this quick link below.
Contact us with any questions you may have.
Jobseeker Success Stories
I finally had the chance to look at the SkillBase program on your website and I really like it. A lot of the information I've been applying to my job searches over the years and there are some good new tips to follow. I think the SkillBase program would be particularly helpful for those who are new to the process. It's so easy to navigate and keeps things simple yet informative. I've saved it under my Favorites!
The career counseling I received at MassHire was invaluable for figuring out my next steps!  My accounts receivable position was sent overseas at the end of 2019 and I wasn't sure where to go from there. I have a bachelor's degree, but my major was a little unusual and finding jobs that fit with the combination of my education and prior work experience was proving difficult.

Because my job went overseas, I knew I qualified for TAA but wasn't sure what to do.  I am so glad that MassHire walked me through the process. I was able to complete a 12 week course in Business Data Analysis to bolster my skillset and my new knowledge of Microsoft Power 81 actually helped me stand out in an interview and get hired through a MassHire job fair. I was out of work for close to a year and I can honestly say this probably wouldn't have happened without the resources available to me through MassHire and the TAA.
Colin met with Kelley French on Wednesday, May 23, 2018.  The interview was to provide commentary on the career center services he received. He was told it was completely confidential and will be used to help improve services.  Colin came to the career center via his unemployment benefits.  He registered online for the Career Center Seminar.  He thought the seminar was very informative and enjoyed the speaker.  The customer felt the speaker related to the room full of people and created a comfortable atmosphere. Colin was thankful the class was mandatory because he would have not known about all the services offered.

Colin worked with the case manager, Staci Johnson.  Staci worked with him to create a career action plan after researching several different pathways.  He mentioned the key to his success was the regular meetings with the case manager who kept him focused and on task.  He saw his confidence build through attaining the goals in his career action plan.

With the help of his case manager, Colin identified a quality technician training program at Mount Wachusett Community College. Once the program was completed, Staci helped him prepare his resume. He also took an interviewing class. Colin received job leads from his case manager and she scheduled two interviews with local employers. She also referred him to an agency called "Step Up For Men" who provided him with free interviewing clothes. He believed the clothes he received made a difference with his interviews. His other method of finding job leads was using Indeed, an online job listing website. He did not enlist any other organizations to help with his search because he thought the services he was receiving were very comprehensive.  When asked what can be done to improve services for job seekers, he said the value of working with work with a case manager is important.

Colin has been hired by ToxiKon in Bedford as a quality assurance technician.

.