BUSINESSES & EMPLOYERS WHO HAVE BEEN AFFECTED BY THE COVID19/CORONAVIRUS, PLEASE USE THE LINKS BELOW FOR IMPORTANT UPDATES. THE MASSHIRE NORTH CENTRAL CAREER CENTER BUSINESS SERVICES TEAM CAN ALSO ASSIST – CALL (978) 534-1481 X266 OR EMAIL AT [email protected]
Whether you are an employer searching for a seasoned worker or a young person in training, we know finding a qualified applicant with a specific skills-set can be challenging – the MassHire North Central Career Center Business Services staff can help you find the right candidate.
Are you aware there are state and federal grants available to train your current employees?  Ask our staff if you qualify for one of these programs that give your organization the opportunity to train your employees in a variety of subjects, enhance your safety & productivity and accomplish this with very little expense incurred on your end.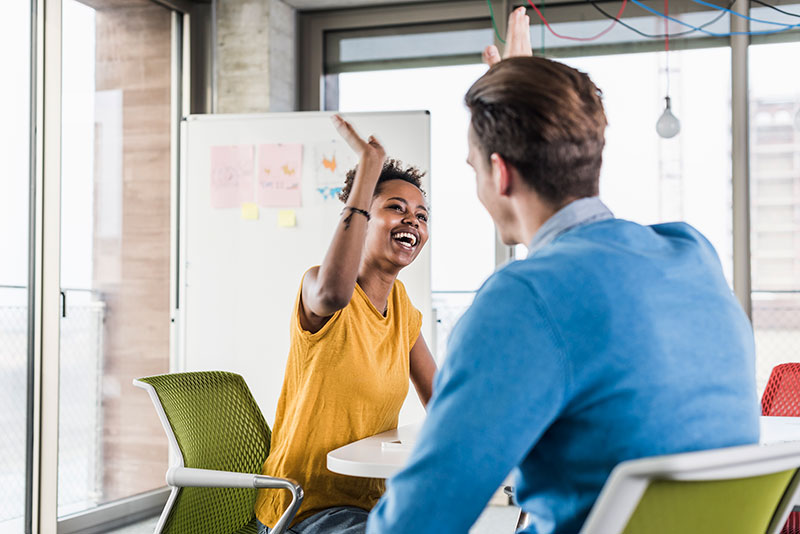 EMPLOYERS, WE NEED YOUR HELP WITH OUR CTI GRADUATES!
WHAT CAN WE DO FOR YOU?
The Career Center works closely with our partners, local businesses and the regional North Central Workforce Board (NCWB) to ensure that our services and activities meet your needs and the needs of this region. We are your workforce partner to assist with various expansion and retention strategies. We can also help you with accessing grants aimed at upgrading the skills of your current workers so that you retain talent and become more strategically positioned in the competitive marketplace.
Through our career center, you have access to a number of high-quality Employer Services and to thousands of job seekers. Services include:
For a complete listing of Employer Services, please contact Erica Halloran at 978-534-1055.
Contact us with any questions you may have.
BUSSINESS SUCCESS STORIES
HealthAlliance Hospital has a great working relationship with The North Central Career Center. We've recruited many talented staff thanks largely in part to the Career Center's staff and well-organized job fairs. For employers looking to gain access to a wealth of qualified prospects, in a challenging job market, we recommend the many resources offered by The North Central Career Center.
We have been working with the North Central Career Center since we opened our facility in September of 2011. This partnership has proven to be an effective component in our recruiting process. The Career Center has provided us access to candidates looking for work, and has been great at pre-screening based on our needs- saving both time and energy. I recommend these services to any employer in this area, as an important part of their talent recruitment effort
The North Central Career Center's Job Fairs couldn't have been better for us! We met roughly 3 dozen potential candidates and have already conducted interviews that have led to the hiring of at least one new employee for at RC Excitement, Inc.

The Job Fairs have gone so well that there is a possibility that we may even have the opportunity to create a new job position at our business after meeting people with unique qualifications that can benefit our company.
"Workers Credit Union recommends the North Central Career Center for it's outstanding resources. The Career Center hosts Job Fairs frequently that are tremendously successful. We have hired some great employees, thanks to the North Central Career Center."
We were seeking to hire a new employee who would require some training.  The Business Service Representative at the North Central Career Center helped me find and fill out the paperwork for funding that would offset the cost of the training.  We received the full award and it made a huge difference in the training we were able to offer our employee and it was a great way to defray the cost of hiring and training someone new.

We then wanted to hire an additional employee who needed to have some very technical skills, with a strong software knowledge background.  This time the Business Service Rep helped me sort thru dozens of resumes, target 3 people to interview, and out of that process we hired one of the candidates.  That employee has turned out to be an amazing success who not only brings the new skills to our office in a smooth fashion, but she has streamlined our paperwork to the point where we are saving both money and time.

I would highly recommend the North Central Career Center for their help, their expertise, and the ease of working with their employees.  Everyone was very professional and each employee I met there was ready, willing and able to help me in finding just the right employee for our company.  The NCCC has helped to keep our company a success in this ever changing marketplace.
Thank you so much for organizing the PFMLA webinar for employers – it was very useful.  As always, you and the North Central Team are out in front of many of these employer issues. You continue to be an invaluable resource.